Laos village eyes sustainable rice production with quality and resilient seeds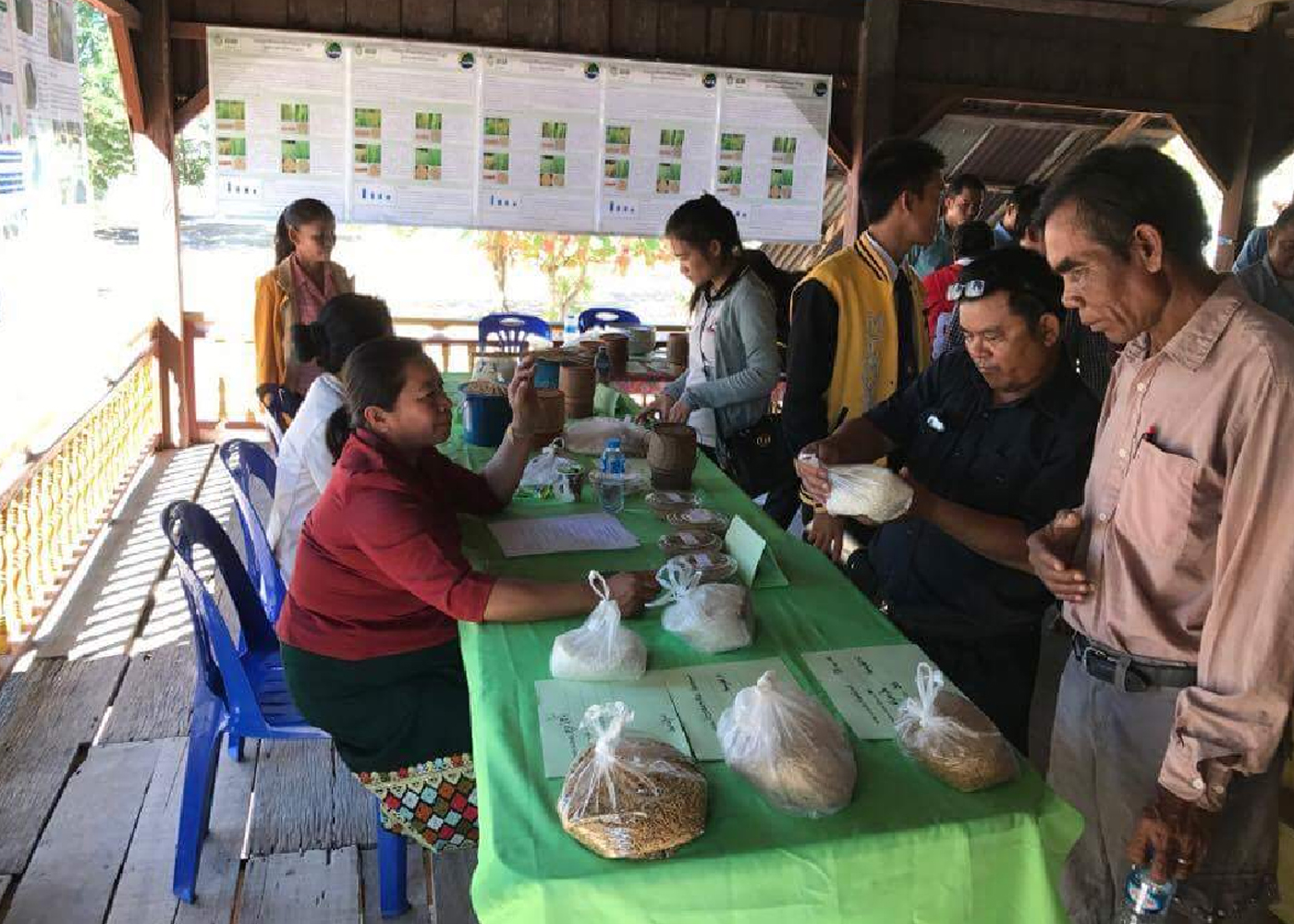 The seed fair in Phailom CSV aims to establish a seed production system for a more sustainable supply of quality and resilient seeds in the village. (Photo: A. Panda / IRRI)
SAVANNAKHET PROVINCE, Laos—There are a myriad of ways to improve and sustain rice production in Laos, where rice is the most important crop. But, a basic requirement for attaining rice security in the country is the availability of quality and climate-resilient seeds.
A scarcity of seeds
"Research stations under the National Agriculture and Forestry Research Institute (NAFRI) in Vientianne can only supply 20% of the demand for quality seeds," said Khamlouy Yattivong, director of the Provincial Agriculture and Forestry Office (PAFO).
Additionally, most farmers in Phailom Climate-Smart Village (CSV) in Savanakhet Province often rely on their own seeds or exchange seeds with their relatives. The seeds provided through this channel may be of poor quality and could result in low yields or even crop loss.
Thus, Dr. Yattivong urged local farmers to create a good quality seed production system for varieties that are sustainable and capable of withstanding drought and floods—the common climate-related problems across the country.